POD40 Fire Pit Bowl
Inspired by the shapes and forms of traditional pottery, the POD Fire Bowl Series brings a modern update to the classic fire pit. Its smokeless fire provides a warm and inviting outdoor centerpiece to gather around and relax in front of no matter the season.
Colours: Natural, Graphite or Bone
Fuel: Gas or Bioethanol
The POD40 is a manufacturer approved surround for the UL Listed AB8 burner.
Key Features
Clean-burning and Sustainable
EcoSmart Fire's when fueled by e-NRG Bioethanol are the single, most eco-friendly fires available today. With no smoke, soot, or ash your clean-burning, bioethanol fire can even be used indoors!
Fluid™ Concrete Technology
Our proprietary technology offers a streamlined yet sophisticated system that delivers exceptionally robust, handcrafted products. Learn More
Two Sizes to Choose From
POD Fire Bowls are available in two sizes – the bigger POD40 and POD30 its little brother.
Triple Fuel Technology
EcoSmart Fire provides you with unparalleled freedom and ultimate flexibility. With our Triple Fuel Technology, you get to decide on the fuel source that is right for you. Choose from Natural Gas, Liquid Propane, or Bioethanol.
High-Performance Materials
Re-engineered from the ground up, our proprietary composite concrete formula is half the weight of traditional concrete and double the strength! Rest assured you'll enjoy your fire for years to come.
Versatile and Re-locatable
When you select Bioethanol or Liquid Propane as your fuel source you'll never be tied down! With zero hard utility connections, relocating your fire is a breeze. Entertain on your own terms with EcoSmart Fire.
Three Colour Options
Available in three concrete hues – Natural, Graphite and Bone.
Inspiration
How this model has been incorporated into
other people's designs.
Specifications
Find technical information about this product. If you can't
find what you need, please contact our team.
| | Natural Gas | Liquid Propane | e-NRG Bioethanol |
| --- | --- | --- | --- |
| Approved Use | Outdoor Only | Outdoor Only | Indoor or Outdoor |
| Heat Output (BTUs) | 51706 BTU/h | 55331 BTU/h | 20433 BTU/h |
| Burn Time | Unlimited | 8-20 Hrs / Tank | 7 - 11 Hrs / Fill |
| Operating Costs | $0.20 - $0.50 / Hour | $1.50 - $2.50 / Hour | |
| Fuel Availability | Plumbed | Readily Available | Delivered to your door |
Learn more about Triple Fuel Advantage
Construction
Weight

102lb [46.40kg]

Model Dimensions

in [mm]

L 39.3 [998]

W 39.3 [998]

H 19.8 [504]

Application

Outdoor Only

Materials

Concrete Composite, Stainless Steel Grade 304

Colours
Packaging
POD40 AB8 G16
Shipping Weight 218lb [99kg]
Packaging Dimensions in [mm] L 44.3 [1126] W 44.3 [1126] H 31.8 [808]
CBF 36.18ft3
Type Crate Only
Shipping Weight 29.76lb [13.50kg]
Packaging Dimensions in [mm] L 23.9 [607] W 16 [406] H 8.9 [225]
CBF 1.96ft3
Type Carton
Shipping Weight 12.13lb [5.5kg]
Packaging Dimensions in [mm] L 18.1 [460] W 19.3 [490] H 11.4 [290]
CBF 2.31ft3
Type Carton
Accessories
This model comes with accessories to ensure the safe operation, including:
Black Glass Charcoal
Jerry Can 1.25 Gal
Butane
e-NRG Bottle Adapter
Fire Lighter
Lighting Rod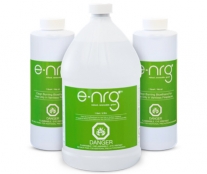 The Best Fuel
Fire up your ethanol fire with the highest quality, cleanest burning bioethanol available.
Best Flame

Burning bioethanol fuel creates a beautiful orange
flame that is simply mesmerising.

Clean Burning

Lose the chimney and the flue and keep the
heat in - no smoke, no soot, no ash.

Lowest Odour

Specifically formulated for use in ventless
ethanol fires - your comfort first.

Longest Burning Time

Tested against a multitude of formulas to ensure
it burns for the longest time.

Order Online

The convenience of efficient
delivery to your door.

Flame Arrester

Our bottles are fitted with a flame arrester
which makes it the safest available.
It's high quality, looks great and is easy to use
Model: POD40
Your EcoSmart Fire system is ideal where you have no way to hide a propane tank. Plus the fire pit is really beautifully designed and enhances your decor.

It's high quality, looks great and is easy to use. The glas...more
★ ★ ★ ★ ★
Frank P.
6/5/20