Flex 42PN Peninsula Fireplace
Designed as a room divider, the Peninsula Fireplace Insert features three open sides, enabling the mesmerising flame to be viewed from any direction - the front, back and open side.
The three transparent sides create an eye-catching focal point and provide the perfect solution to heating multiple rooms, to integrating within commercial/hospitality spaces and dividing open floor plans.
The clean lines and 'all flame' configuration of the Flex 42PN means the entire viewing area is dedicated to the eye-catching flame, creating a harmonious blend of traditional style and contemporary design.
The XL700 burner delivers a captivating linear flame. With a 1.8 gallons capacity, this elongated ethanol burner has the power to heat up to 538ft2, making it ideal for residential and smaller commercial/hospitality spaces.
Efficiency is a key feature of this burner, delivering up to 12 hours of heat generating flame from a single refill.
Colours: Black
Fuel: Bioethanol
The Flex 42PN is a manufacturer approved surround for the UL Listed XL700 burner.
Key Features
Application
Indoor or outdoor multi room application. With three open sides, view the flame from multiple vantage points.
Colours
Available in black, firebox comes with stainless steel burners and decorative Black Glass Charcoal.
No Gas or Electricity
No gas, no electricity, no chimney, no venting or external vent cap. 4 fewer General Contractors.
Clean Burning
All the fuel is housed within Flex's self-contained burner so you don't have to run a gas line or electric wires through your walls. And because e-NRG Bioethanol is clean burning, you don't need a flue or a chimney
Zero Clearance
Self-contained, zero clearance construction allows your Flex fireplace to be framed into wood or metal studs, providing installation freedom and flexibility for builders.
Quick and Easy Assembly
Requiring virtually no assembly, Flex Fireboxes are designed to be placed into the desired location, safely secured into position, and operated immediately.
Rust Proof
Zinc sealed steel construction powder coated with super hi-temp black paint prevents rusting so all fireplaces can be used both indoors or outdoors.
Luxurious Finish
Available in a timeless black finish, Flex Fireboxes come with stainless steel burners and black glass charcoal.
Wind Screen
Included integrated windscreen sits flush behind frame.
Tested World Wide
Our collection has been thoroughly tested against a number of global standards and are UL Listed in the USA, Certified for EU and UK in accordance with EN16647, and satisfy the ACCC Safety Mandate for Australia.
Inspiration
How this model has been incorporated into
other people's designs.
Specifications
Find technical information about this product. If you can't
find what you need, please contact our team.
Compatible Burners:
Our burners are engineered to offer industry leading burn times,
a stable flame pattern and will last a lifetime.
*These values are indicative only and may vary depending on the model purchased, installation environment, and the composition of the e-NRG bioethanol sourced in each country.
Construction
Weight

143lb [64.70kg]

Model Dimensions

in [mm]

W 47.5 [1206]

D 13.9 [354]

H 31.8 [807]

Viewing Area

in [mm]

W 43.5 [1106]

D 13.9 [352]

H 19.8 [502]

Materials

Mild Steel & Toughened Glass

Colours
Packaging
Flex 42PN XL700
Shipping Weight 200lb [90.60kg]
Packaging Dimensions in [mm] L 53.2 [1352] W 21.1 [536] H 42 [1068]
CBF 27.33ft3
Type Crate (Inc Skid)
Shipping Weight 26.01lb [11.80kg]
Packaging Dimensions in [mm] L 43.3 [1101] W 12 [306] H 11.5 [291]
CBF 3.46ft3
Type Carton
Accessories
This model comes with accessories to ensure the safe operation, including:
Fire Lighter
Lighting Rod
Jerry Can 1.25 Gal
e-NRG Bottle Adapter
Butane
Black Glass Charcoal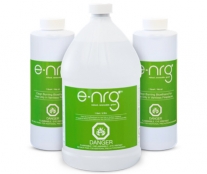 The Best Fuel
Fire up your ethanol fire with the highest quality, cleanest burning bioethanol available.
Best Flame

Burning bioethanol fuel creates a beautiful orange
flame that is simply mesmerising.

Clean Burning

Lose the chimney and the flue and keep the
heat in - no smoke, no soot, no ash.

Lowest Odour

Specifically formulated for use in ventless
ethanol fires - your comfort first.

Longest Burning Time

Tested against a multitude of formulas to ensure
it burns for the longest time.

Order Online

The convenience of efficient
delivery to your door.

Flame Arrester

Our bottles are fitted with a flame arrester
which makes it the safest available.