Base 40 Fire Pit Table
Make Base your centre for relaxation and entertainment. This multi-function table gives you the best of both worlds – a coffee table and fire pit combined. Available in natural oiled teak or Fluid concrete, this contemporary classic firepit fits in seamlessly with a variety of outdoor decors.
Fitted with EcoSmart's AB8 burner, Base is fuelled by clean-burning e-NRG bioethanol and will provide over eight hours of warmth, ambience, along with a mesmerising flame.
Colours: Natural, Graphite or Bone
Fuel: Gas or Bioethanol
The Base 40 is a manufacturer approved surround for the UL Listed AB8 burner.
Key Features
Smooth, Sleek Finish
Handcrafted to ensure a smooth and consistent finish, this sizeable firepit is designed to complement a variety of decors.
Practical for Everyday Enjoyment
Higher-set styles are perfectly – and practically – proportioned for placement of dining chairs / bar stools around the fire.
Eco-friendly Firepit
EcoSmart's Base firepit is fuelled by liquid bioethanol, an environmentally friendly, readily available, renewable fuel source.
Contemporary Construction
Solid geometric shape adds instant appeal to modern exteriors and minimalist landscape design styles.
Enhance Indoor/Outdoor Spaces
Elegant and streamlined, fire tables are a stylish and eye catching feature that create an inviting ambiance and attract family and friends.
Included Accessory
Pair with an optional tempered glass fire screen, which stabilises the flame in windy conditions and provides additional safety and comfort.
Choice of Materials, Colours
Choose from beautiful, warm-toned oiled teak* - well proven for outdoor (and indoor) use - or the sleek, industrial-style EcoSmart Fluid™ Concrete colours of natural, graphite or bone.
Tested World Wide
Our collection has been thoroughly tested against a number of global standards and are UL Listed in the USA, Certified for EU and UK in accordance with EN16647, and satisfy the ACCC Safety Mandate for Australia.
Inspiration
How this model has been incorporated into
other people's designs.
Specifications
Find technical information about this product. If you can't
find what you need, please contact our team.
| | Natural Gas | Liquid Propane | e-NRG Bioethanol |
| --- | --- | --- | --- |
| Approved Use | Outdoor Only | Outdoor Only | Indoor or Outdoor |
| Heat Output (BTUs) | 65000 BTU/h | 65000 BTU/h | 20433 BTU/h |
| Burn Time | Unlimited | 7-20 Hrs / Tank | 7 - 11 Hrs / Fill |
| Operating Costs | $0.20 - $0.60 / Hour | $1.50 - $2.80 / Hour | |
| Fuel Availability | Plumbed | Readily Available | Delivered to your door |
Learn more about Triple Fuel Advantage
Construction
Weight

158lb [71.50kg]

Model Dimensions

in [mm]

L 39.4 [1000]

W 39.4 [1000]

H 13.3 [339]

Application

Indoor & Outdoor

Materials

Concrete Composite, Stainless Steel Grade 304

Colours

Comes with Black Glass Charcoal as decorative media.
Packaging
Base 40 AB8 G16T Fire Screen
Shipping Weight 191lb [86.60kg]
Packaging Dimensions in [mm] L 44.6 [1134] W 44.6 [1134] H 17.8 [452]
CBF 20.53ft3
Type Carton
Shipping Weight 29.76lb [13.50kg]
Packaging Dimensions in [mm] L 23.9 [607] W 16 [406] H 8.9 [225]
CBF 1.96ft3
Type Carton
Shipping Weight 12.13lb [5.5kg]
Packaging Dimensions in [mm] L 18.1 [460] W 19.3 [490] H 11.4 [290]
CBF 2.31ft3
Type Carton
Shipping Weight 20.94lb [9.5kg]
Packaging Dimensions in [mm] L 23.6 [600] W 13.8 [350] H 6.3 [160]
CBF 1.19ft3
Type Carton
Accessories
This model comes with accessories to ensure the safe operation, including:
Fire Lighter
Lighting Rod
Jerry Can 1.25 Gal
e-NRG Bottle Adapter
Butane
Black Glass Charcoal
Base 40 Winter Bag Outdoor Only*
S500 Fire Screen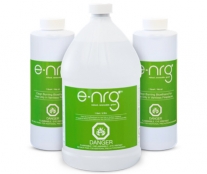 The Best Fuel
Fire up your ethanol fire with the highest quality, cleanest burning bioethanol available.
Best Flame

Burning bioethanol fuel creates a beautiful orange
flame that is simply mesmerising.

Clean Burning

Lose the chimney and the flue and keep the
heat in - no smoke, no soot, no ash.

Lowest Odour

Specifically formulated for use in ventless
ethanol fires - your comfort first.

Longest Burning Time

Tested against a multitude of formulas to ensure
it burns for the longest time.

Order Online

The convenience of efficient
delivery to your door.

Flame Arrester

Our bottles are fitted with a flame arrester
which makes it the safest available.