Linear 130 Fire Pit Kit
The Linear 130's three ethanol or gas (NG/LP) burners provide the longest flame in the Fire Pit Kit Series, creating a stunning statement fireplace indoors or out – in spacious residential or commercial premises as a divider, definer, or design element integrated within a benchtop or dining table.
Colours: Black
Fuel: Gas or Bioethanol
The Linear 130 is a manufacturer approved surround for the UL Listed XL900 burner.
Key Features
Design convenience
A seamless elegant ethanol fire pit encasing three flames designed specifically to suit long settings such as dining tables and room dividers.
Three Fuel Options
Powered by plant-based fuel, our eco-friendly ethanol fire pits are suitable for indoor or outdoor use. Our outdoor gas firepits are available in plumbed natural gas requiring no refueling - ever, or readily available liquid propane.
Design flexibility
Created for easy integration with non-combustible surfaces including stone countertops, concrete surfaces, brick and tiled tops. Our Fire Pit Kits are ideal for larger architectural spaces.
Clean Burning Flame
Keeping your home safe from harmful emissions, our gas and ethanol fire pits produce no smoke, no soot, and no ash for an enjoyable experience without the mess.
Enduring choice
Durable materials used to make the Fire Pit Kits ensure they're built to last and suitable for installation indoors and out.
Tested World Wide
Our collection has been thoroughly tested against a number of global standards and are UL Listed in the USA, Certified for EU and UK in accordance with EN16647, and satisfy the ACCC Safety Mandate for Australia.
Inspiration
How this model has been incorporated into
other people's designs.
Specifications
Find technical information about this product. If you can't
find what you need, please contact our team.
| | Natural Gas | Liquid Propane | e-NRG Bioethanol |
| --- | --- | --- | --- |
| Approved Use | Outdoor Only | Outdoor Only | Indoor or Outdoor |
| Heat Output (BTUs) | 51706 BTU/h | 55331 BTU/h | 15000 BTU/h |
| Burn Time | Unlimited | 8-20 Hrs / Tank | 8-13 Hrs / Fill |
| Operating Costs | $0.20 - $0.50 / Hour | $1.50 - $2.50 / Hour | |
| Fuel Availability | Plumbed | Readily Available | Delivered to your door |
Learn more about Triple Fuel Advantage
Construction
Weight

233lb [106kg]

Model Dimensions

in [mm]

L 133 [3375]

W 17 [431]

H 12.1 [308]

Application

Indoor & Outdoor

Materials

Mild Steel & Toughened Glass

Colours
Packaging
Linear 130 XL900 [x3] G35 [x3] Fire Screen [x3]
Shipping Weight 168lb [76.20kg]
Packaging Dimensions in [mm] L 137 [3477] W 21 [533] H 10 [255]
CBF 16.69ft3
Type Crate
Shipping Weight 33.07lb [15kg]
Packaging Dimensions in [mm] L 51.2 [1301] W 12 [306] H 11.5 [291]
CBF 4.09ft3
Type Carton
Shipping Weight 15.65lb [7.1kg]
Packaging Dimensions in [mm] L 38.2 [970] W 11.2 [285] H 8.7 [220]
CBF 2.15ft3
Type Carton
Shipping Weight 23.15lb [10.50kg]
Packaging Dimensions in [mm] L 46.5 [1181] W 13.9 [353] H 5.8 [148]
CBF 2.18ft3
Type Carton
Accessories
This model comes with accessories to ensure the safe operation, including:
L1080 Fire Screen
Butane
Black Glass Charcoal
e-NRG Bottle Adapter
Jerry Can 1.25 Gal
Lighting Rod
Fire Lighter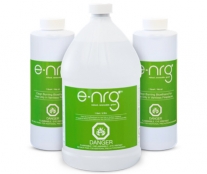 The Best Fuel
Fire up your ethanol fire with the highest quality, cleanest burning bioethanol available.
Best Flame

Burning bioethanol fuel creates a beautiful orange
flame that is simply mesmerising.

Clean Burning

Lose the chimney and the flue and keep the
heat in - no smoke, no soot, no ash.

Lowest Odour

Specifically formulated for use in ventless
ethanol fires - your comfort first.

Longest Burning Time

Tested against a multitude of formulas to ensure
it burns for the longest time.

Order Online

The convenience of efficient
delivery to your door.

Flame Arrester

Our bottles are fitted with a flame arrester
which makes it the safest available.