Square 22 Fire Pit Kit
The Square 22's compact design features a round stainless steel ethanol or gas burner set within a square tray, enabling the Fire Pit Kit to be easily integrated into a square or rectangular layout, such as a coffee table. Perfect for creating an inviting, intimate setting.
Colours: Black
Fuel: Gas or Bioethanol
The Square 22 is a manufacturer approved surround for the UL Listed AB8 burner.
Key Features
Design flexibility
The freedom to install within a square or rectangular setting plus the square lines provide a softer look while still giving any space a clean-lined, stylish looking fire pit.
Trans-seasonal
Our patio fire pits are designed for year-round enjoyment, across the seasons, indoors and outside.
Three Fuel Options
Eco-friendly and sustainable, ethanol fuel produces a vibrant orange flame and comfortable warmth indoors or outdoors. Our outdoor gas fire pits operate with a push button ignition and produce a higher heat for colder settings.
Clean Burning Flame
Enjoy the experience of a warm fire without the mess. Our ethanol and gas fire pits produce no smoke, no soot, and no ash.
Tailored solutions
Our Fire Pit Kits are created to fit with an individual design brief, floor plan or available space; made for easy integration with non-combustible surfaces including stone countertops, concrete surfaces, brick and tiled tops.
Enhancing accessories
Features decorative black glass charcoal and surrounding glass fire screen, creating a stunning focal point.
Tested World Wide
Our collection has been thoroughly tested against a number of global standards and are UL Listed in the USA, Certified for EU and UK in accordance with EN16647, and satisfy the ACCC Safety Mandate for Australia.
Inspiration
How this model has been incorporated into
other people's designs.
Specifications
Find technical information about this product. If you can't
find what you need, please contact our team.
| | Natural Gas | Liquid Propane | e-NRG Bioethanol |
| --- | --- | --- | --- |
| Approved Use | Outdoor Only | Outdoor Only | Indoor or Outdoor |
| Heat Output (BTUs) | 51706 BTU/h | 55331 BTU/h | 20433 BTU/h |
| Burn Time | Unlimited | 8-20 Hrs / Tank | 7 - 11 Hrs / Fill |
| Operating Costs | $0.20 - $0.50 / Hour | $1.50 - $2.50 / Hour | |
| Fuel Availability | Plumbed | Readily Available | Delivered to your door |
Learn more about Triple Fuel Advantage
Construction
Weight

54.67lb [24.80kg]

Model Dimensions

in [mm]

L 24.5 [623]

W 24.5 [623]

H 13.7 [349]

Application

Indoor & Outdoor

Materials

Mild Steel & Toughened Glass

Colours
Packaging
Square 22 AB8 G16 Fire Screen
Shipping Weight 26.01lb [11.80kg]
Packaging Dimensions in [mm] L 29 [736] W 29 [736] H 12 [306]
CBF 5.85ft3
Type Carton
Shipping Weight 29.76lb [13.50kg]
Packaging Dimensions in [mm] L 23.9 [607] W 16 [406] H 8.9 [225]
CBF 1.96ft3
Type Carton
Shipping Weight 12.13lb [5.5kg]
Packaging Dimensions in [mm] L 18.1 [460] W 19.3 [490] H 11.4 [290]
CBF 2.31ft3
Type Carton
Shipping Weight 20.94lb [9.5kg]
Packaging Dimensions in [mm] L 23.6 [600] W 13.8 [350] H 6.3 [160]
CBF 1.19ft3
Type Carton
Accessories
This model comes with accessories to ensure the safe operation, including:
S500 Fire Screen
Butane
Black Glass Charcoal
e-NRG Bottle Adapter
Jerry Can 1.25 Gal
Lighting Rod
Fire Lighter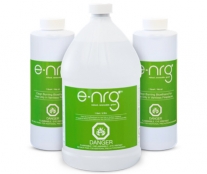 The Best Fuel
Fire up your ethanol fire with the highest quality, cleanest burning bioethanol available.
Best Flame

Burning bioethanol fuel creates a beautiful orange
flame that is simply mesmerising.

Clean Burning

Lose the chimney and the flue and keep the
heat in - no smoke, no soot, no ash.

Lowest Odour

Specifically formulated for use in ventless
ethanol fires - your comfort first.

Longest Burning Time

Tested against a multitude of formulas to ensure
it burns for the longest time.

Order Online

The convenience of efficient
delivery to your door.

Flame Arrester

Our bottles are fitted with a flame arrester
which makes it the safest available.